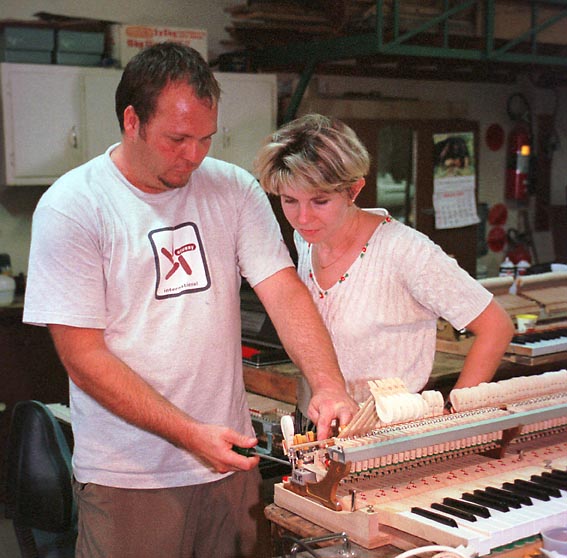 Curt Wilkinson has worked as a technician at Overs Pianos since 1986. Originally apprenticed with his father, the late Neale Wilkinson, Curt came to Sydney from Brisbane soon after completing his training. He and Ron Overs have shared the broadcast and concert tuning for many years.

After training in Belorussia as a Cymbalym player and subsequently emmigrating to Australia, Lucy Nickolskaia performed with the SBS Youth Orchestra for a time. She commenced working at Overs Pianos as a trainee technician in 2000. In addition to studying tuning and servicing, she is also acquiring skills associated with grand piano manufacture.

TO RETURN TO PHOTOGALLERY INDEX, PLEASE CLOSE BROWSER WINDOW


First published 27 November 2000
Copyright © 2001, Overs Pianos.